Behold the Fujifilm Finepix Z200fd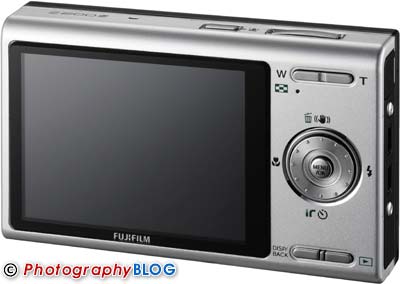 This model looks really similar to my present Minolta Dimage Xi...
Just my type of design... :)
The specs?
Since I don't know much about photography, if you want to know Click here 
The price?
Still no idea yet...
I never fancy DSLR cameras... I think DSLR should be left with the professionals... I'm just too simple-minded to own one!
And why LX3 never appeal to me?
Just the design and the fact that it's a Panasonic...
To me, Panasonic means fridge or washing machine never camera!
Okay, I know I'm shallow, just let me be, ok?
Now, let's see those recommended by daruma (apart from the Panasonic Lumix LX3 he recommended earlier):
Nikon D90 ~ RM3,800 (body only)

Canon Powershot G10 ~ RM1,700

Canon EOS 1000d ~ RM1,800